Import and execute your mission files. View all your crucial flight data in one app.
Mission Execution Made Simple
The Oryctes Flight App is a purpose built companion app for the Oryctes Point-to-Point spraying drone. Import your mission file for automatic waypoint generation. With Automatic Basepoint File Verification paired with the new Oryctes Base Station 2022, you no longer worry about inputting wrong base point coordinates.
Adjust mission altitude and spray time (spot spraying) according to your requirements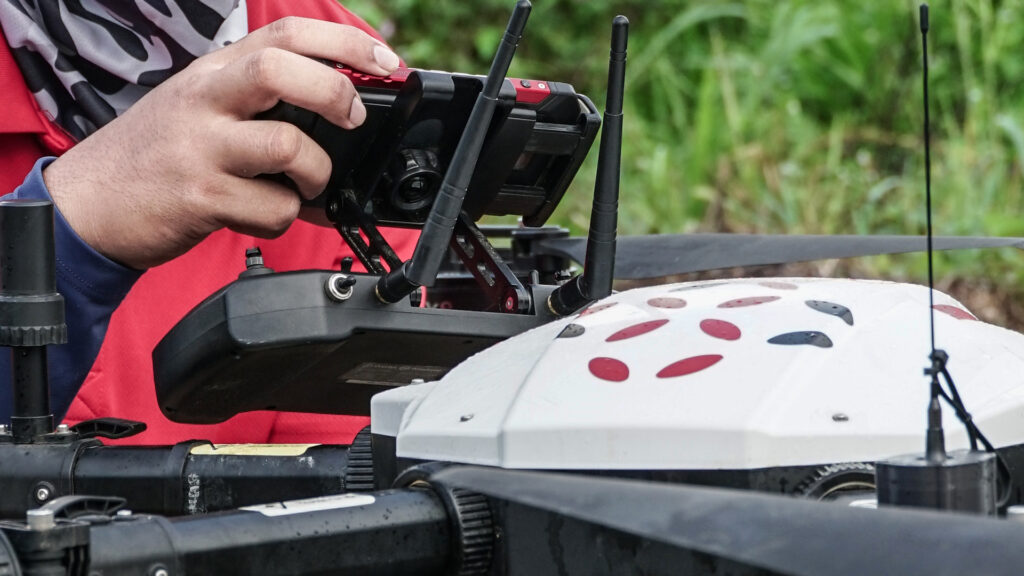 Crucial Flight Data At Your Fingertips
View essential flight telemetry with the Oryctes Flight App while you are out on a mission to minimize error:
View live telemetry data (speed, altitude, flowrate, used volume and distance)
Live battery status
GPS / RTK connection status
FPV video feed
Have questions? Our drone experts are here to help